Astragraphia Supports Indonesian Photojournalists at APFI 2022 in Medan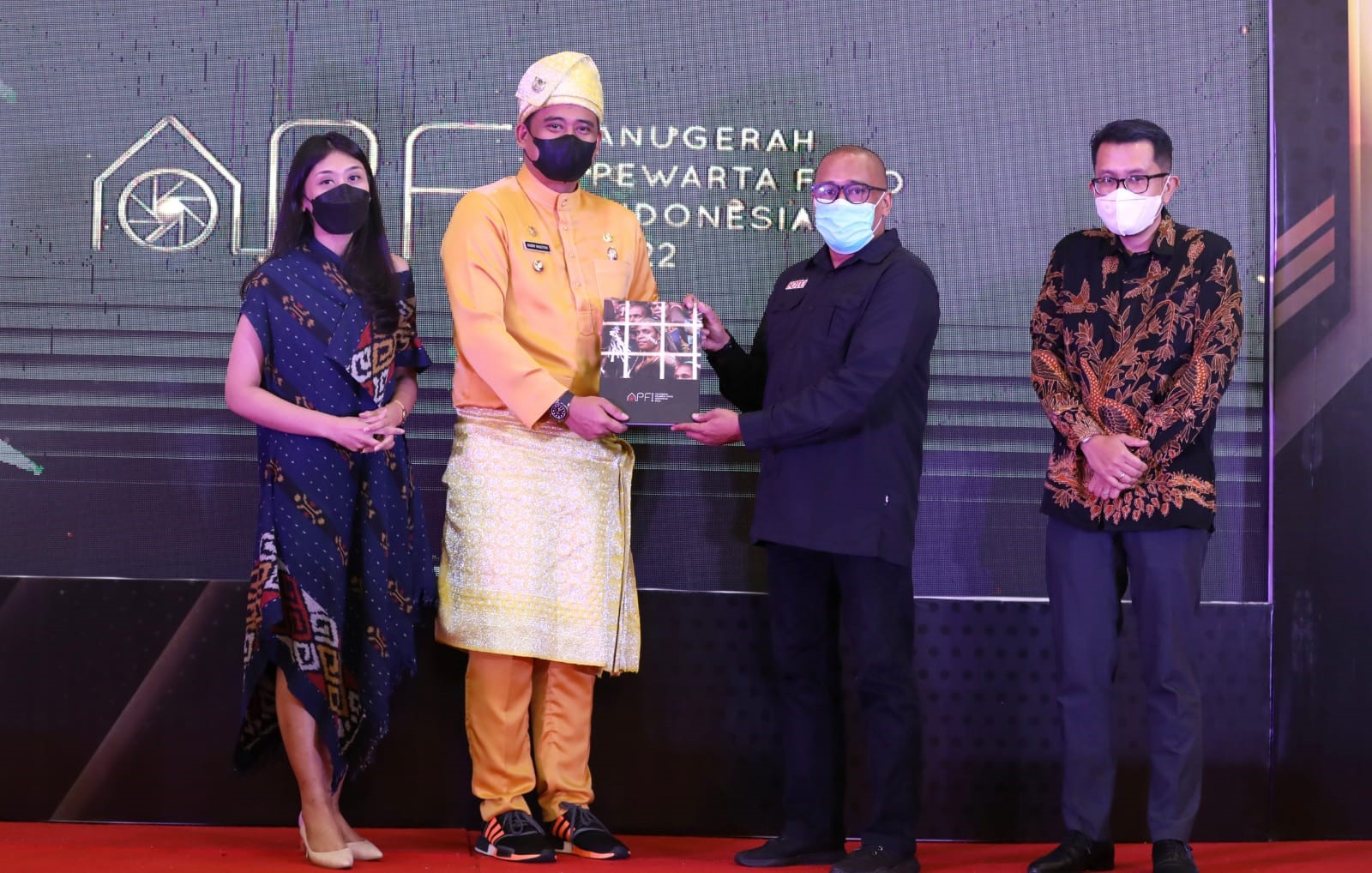 Astragraphia Document Solution, June 3 2022 - The Anugerah Pewarta Foto 2022 (APFI 2022) event was a success in Medan, North Sumatra. Anugerah Pewarta Foto Indonesia is a prestigious event that displays the results of photos taken and the best moments of events that occurred in 2022 from photojournalists all over Indonesia.
APFI 2022 has selected more than 2800 photos from 300 journalists which finally spawned 15 best photos from 7 categories that were selected by the Jury for more than 12 hours. Representatives of the award recipients were specially invited to Medan to receive the APFI trophy. Present at the awarding ceremony were Medan Mayor Bobby Nasution, General Chairperson of the Indonesian Photojournalist (PFI) Center, Reno Esnir, PFI Medan Chairperson Rahmad Suryadi, representatives of the winners, and representatives of the City PFI management. Since 2016, Astragraphia has consistently appreciated the work of Indonesian Photojournalists through printing the APFI Book using production-scale printing machines owned by Astragraphia.
In this year's APFI book printing, Astragraphia used the latest FUJIFILM Business Innovation printer, the Fujifilm Revoria Press™️ PC1120.

The Fujifilm Revoria PressTM PC1120 expands the printing business opportunity by enabling the development of a wide range of print applications for various creative industry market segments. Some of the main benefits of the Fujifilm Revoria PressTM PC1120 that Astragraphia offers, such as the special combination of pink and gold colors used in the printing of this book, can improve the quality of photojournalists' prints to be more alive. Furthermore, the availability of Artificial Intelligence (AI) technology can provide prints with a richer and more detailed color hue.
Medan Mayor Bobby Nasution, General Chair of the Indonesian Photojournalist (PFI) Center Reno Esnir, Branch Manager of PT Astra Graphia Tbk Medan Branch Adityo Nugroho, Chairman of PFI Medan Rahmad Suryadi, representatives of the winners, and representatives of the City PFI management attended the awarding ceremony. In his remarks, Bobby praised the implementation of APFI 2022 and emphasized the importance of photojournalism as a messenger and recorder of historical events for all Indonesians. "I believe the 2022 Indonesian Photojournalist Award will be of high quality," Bobby said.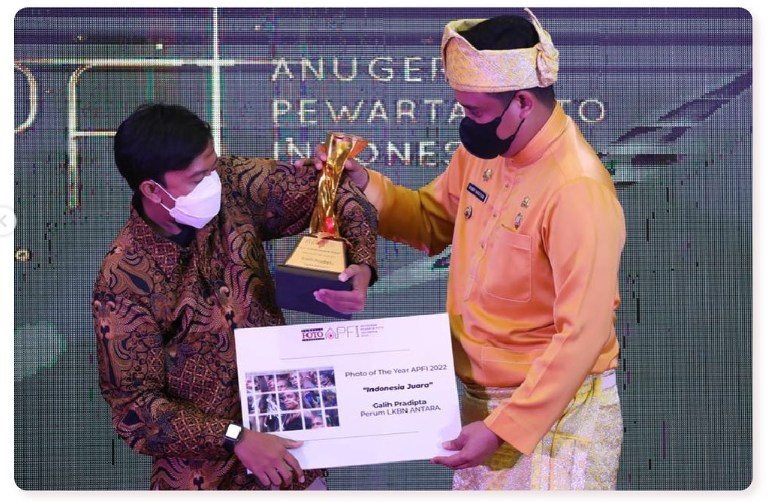 The Mayor of Medan, who organized this year's APFI, presented the Alex & Frans Mendur trophy, as well as other trophies, to the winners of the Photo of the Year, PFI City Award, and Lifetime Achievement Award. The Best Management Award went to PFI Medan, represented by its chairman Rahmad Suryadi, while the Best Performance Award went to Suryanto, Chairperson of PFI Surabaya. The two titles are part of the PFI City Award, which recognizes PFI City management for outstanding contributions and achievements in the previous year.
Congratulations to all of the award winners and photojournalists who gave their all!