Support the MSME Industry in Malang, Astragraphia Holds Customer Gathering
Jakarta, 5-6 April 2019 - Data from BEKRAF Indonesia states that 5 Provinces Growth in Creative Economy and East Java occupy the fourth position by giving 9.37% of National GDP. On April 9, 2019, Astragraphia Document Solution has successfully launched a production printer machine with the latest innovative technology, namely Fuji Xerox PrimeLink ™ C9065 to support creative industries and MSMEs in Jakarta.
Malang as a city with a highly developed creative industry and supported by demand generators from the tourism and education sectors. That is one of the reasons Astragraphia chose Malang as the first location for customer gathering entitled "Simply Professional, Expand Your Business" from all roadshow events in Indonesia in order to introduce Fuji Xerox PrimeLink ™ C9065, Versant 3100 Press and various finishing products from Fuji Xerox such as Graptech FMark and FCX 2000. The event, which was held at the Ijen Hotel, Malang, aims to support MSME actors and graphic designers in the East Java area in providing quality printouts.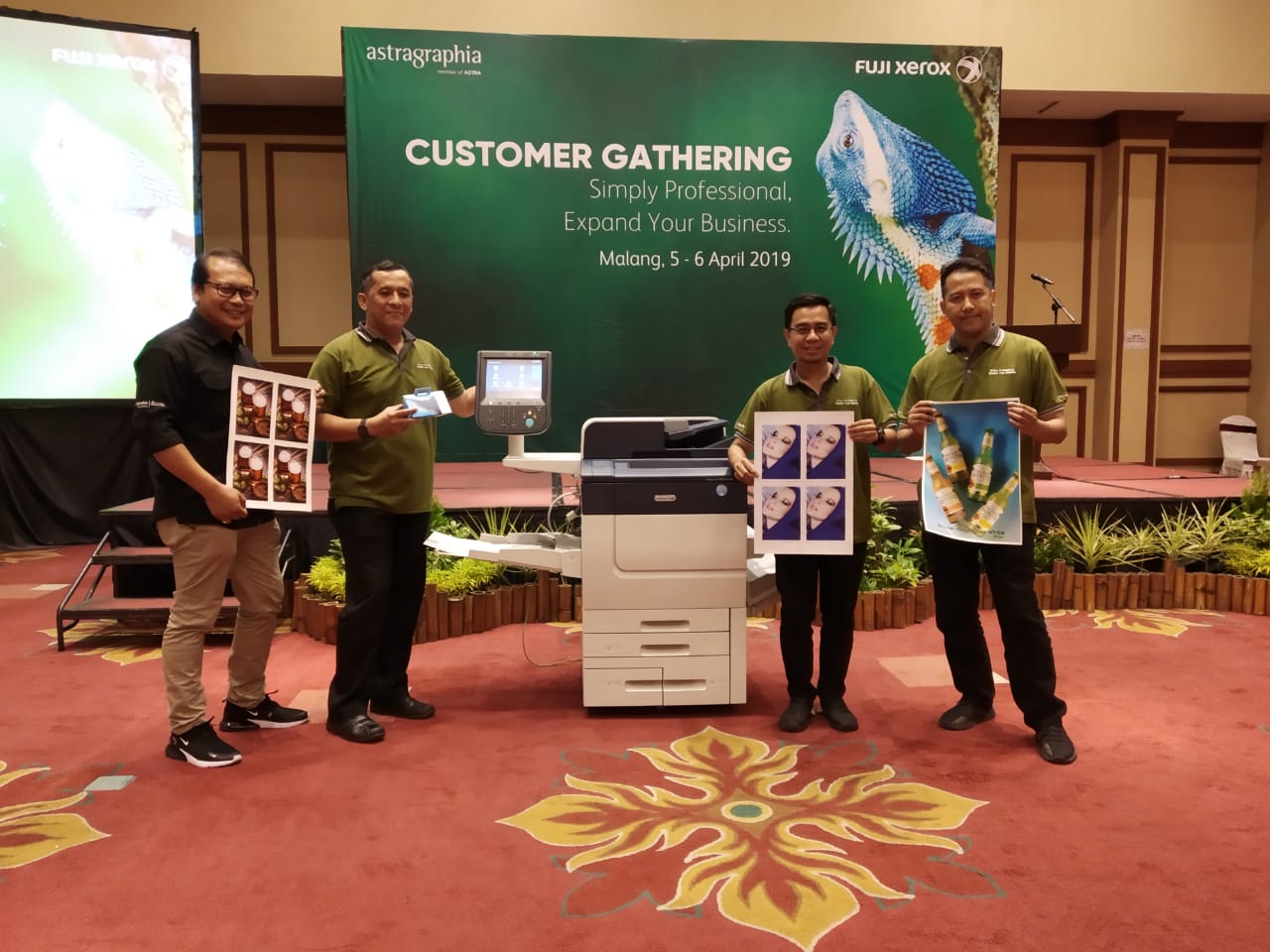 Mr. Agung Andriyatno, as the Chief Executive Branch Operation of PT Astragraphia Tbk, said that Astragraphia Document Solution as a leader in the digital printing industry always strives to provide end-to-end solutions for customers. Not just print but also from pre-press to post-press (finishing). Hopefully, in the future, Astragraphia Document Solution can provide convenience and the best services for customers' business trips by providing spare parts and consumables spread across 92 service centers and 32 branch offices in Indonesia.