Iridesse Produces Quality Journalistic Photobook "Membangun Indonesia"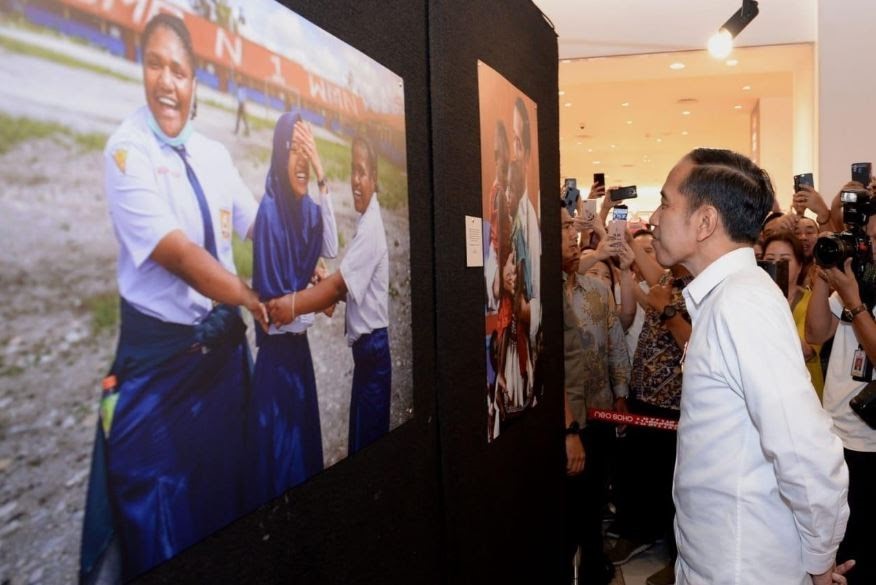 Dozens of photos that summarize the five-year journey of President Joko Widodo's and Vice President Jusuf Kalla's 2014-2019 period with the Working Cabinet, were enshrined in a book titled "Building Indonesia." The launch of the photography book featured 67 photographs by 47 photographers from the Presidential Palace who had been curated by senior photographer Antara Photojournalism Gallery, Oscar Rahmatullah.
The launch of the book coincided with a photo exhibition that was opened by State Secretary Pratikno. In his remarks, the State Minister said that he appreciated the work of journalists who were exceptional in their duties following President Jokowi's activities both inside and outside the Presidential Palace.
People's Merdeka photographer Randy Tri Kurniawan, who acted as the event's initiator, along with other photo reporters presented photos of President Jokowi from the humanist side as well as several photographs when conducting activities as head of state and when with the Working Cabinet ministers.
President Jokowi himself had the opportunity to visit the exhibition accompanied by Cabinet Secretary Pramono Anung. One of President Jokowi's favorite photos is a photo of him carrying a Papuan child on a working visit to Asmat Regency, Papua. "(The most favorite) is the one carrying Papuan children? The ones who take are very smart, they don't know from the front or side angles, but it's good," explained the President.
Of the 700 photographs that entered the committee table, 97 photos were selected which were displayed in the book "Building Indonesia." And Astragraphia had the honor of being trusted to print journalist photographs in the book "Building Indonesia" with the Iridesse machine, which has a resolution of 2,400 x 2,400 dpi, and the use of two additional inks namely gold and silver in addition to CMYK ink. Perfect print quality for classy photographs.