Astragraphia Webinar: Smart Work for Tax Institution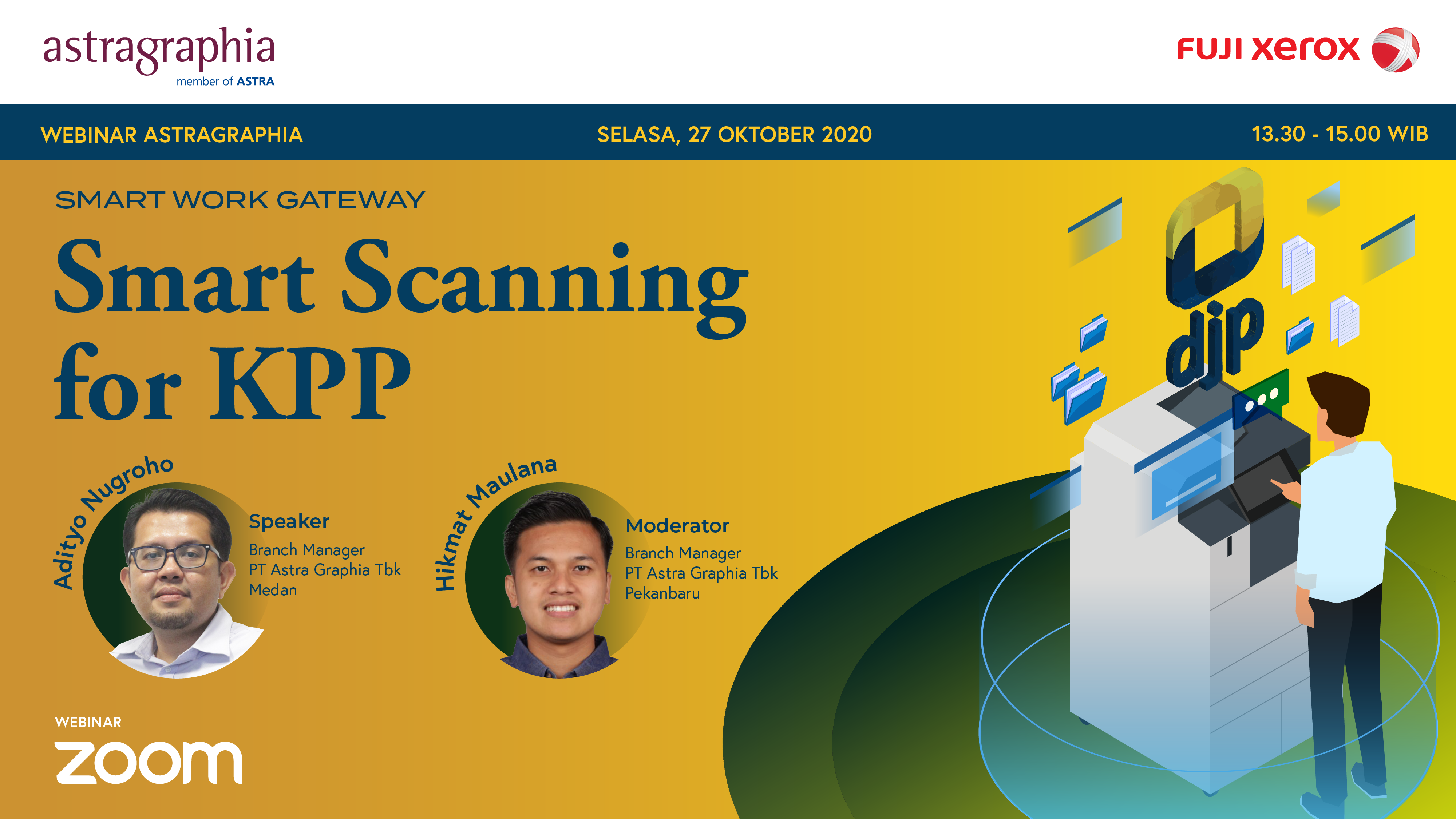 Astragraphia Document Solution, October 27, 2020 - The complexity of the flow of documents in a company, especially a state company such as the Tax Office, of course, requires an integrated system that is safe, good, and as efficient as possible. Seeing these needs and opportunities, Astragraphia Document Solution held a webinar on custom scanning solutions that were specifically designed for KPP agencies. The event entitled "Smart Work Gateway: Smart Scanning for KPP" was moderated by Mr. Hikmat Maulana (Branch Manager of Pekanbaru Branch) and Mr. Adityo Nugroho (Branch Manager of Medan Branch) as resource persons. In addition to the presentation session, the resource person gave an example of a testimonial case study from the East Medan Tax Office which has implemented the "Smart Scanning" solution from Astragraphia Document Solution.
The entire flow of documents that were previously worked on in a long period of time, with the Smart Scanning solution, KPP Medan Timur feels helped to manage documents that are much better. The development of technology and the need for documentation is increasingly fast. We are required to work smarter, more flexibly, and efficiently. When we talk about large organizations, for example, such as the Tax Office (KPP), it is certain that the need for governance of tax documents or legal products that are there is increasingly complex.
With the integration of the Fuji Xerox ApeosPort VII / DocuCentre VII multifunction photocopier with the customer Document Management System (DMS) portal, Astragraphia helps customers in this KPP to switch to centralized document management in the Document Management System portal. So that the flow of tax documents there is much better and minimizes the potential for loss or misnaming when it has to be accessed by other tax sections.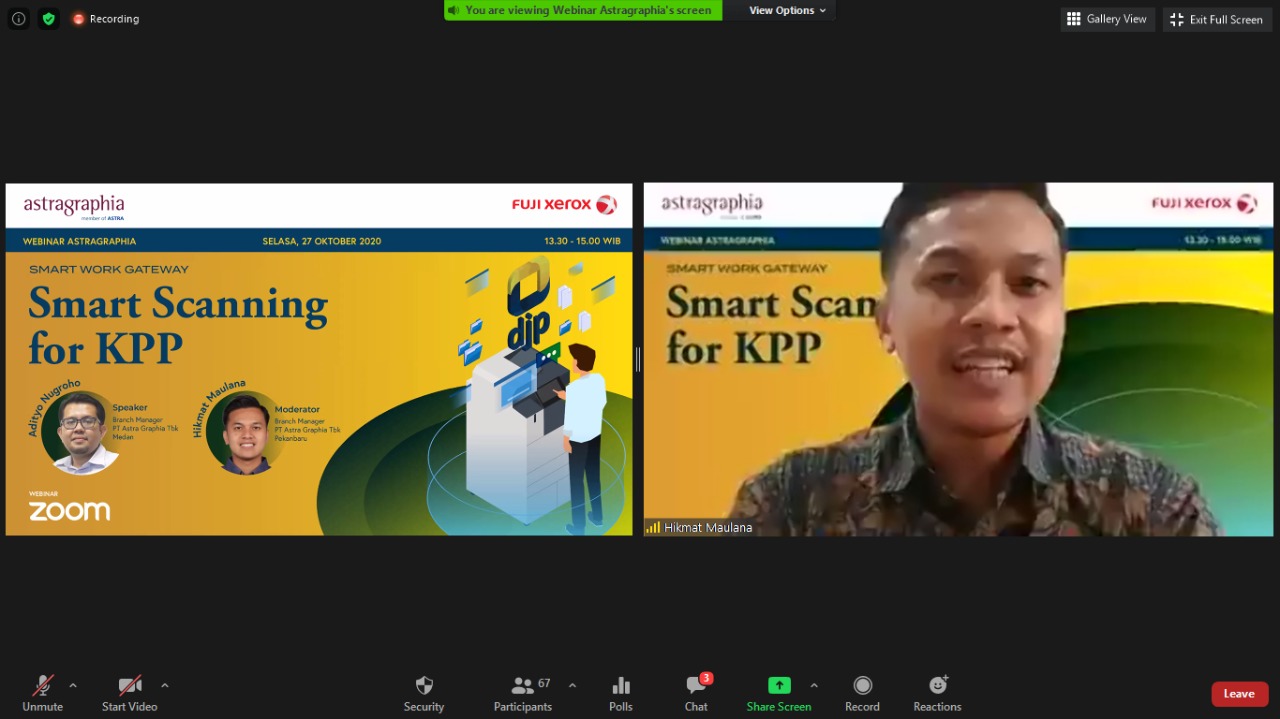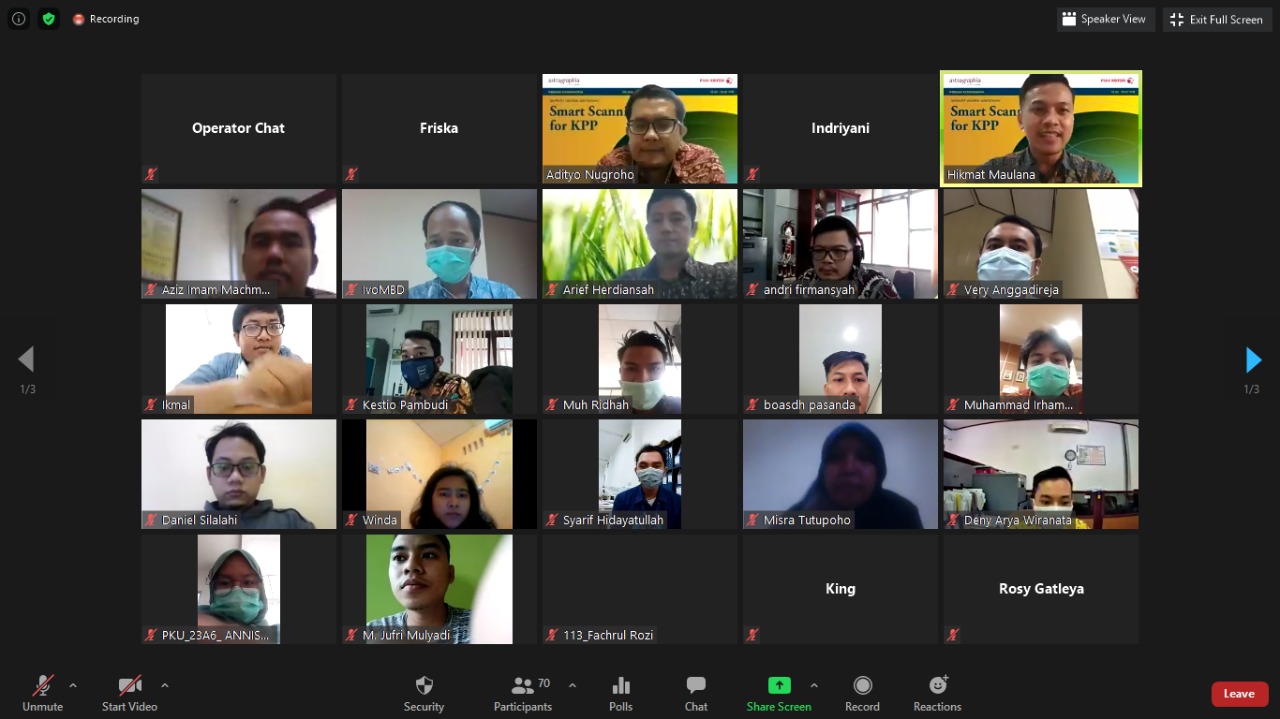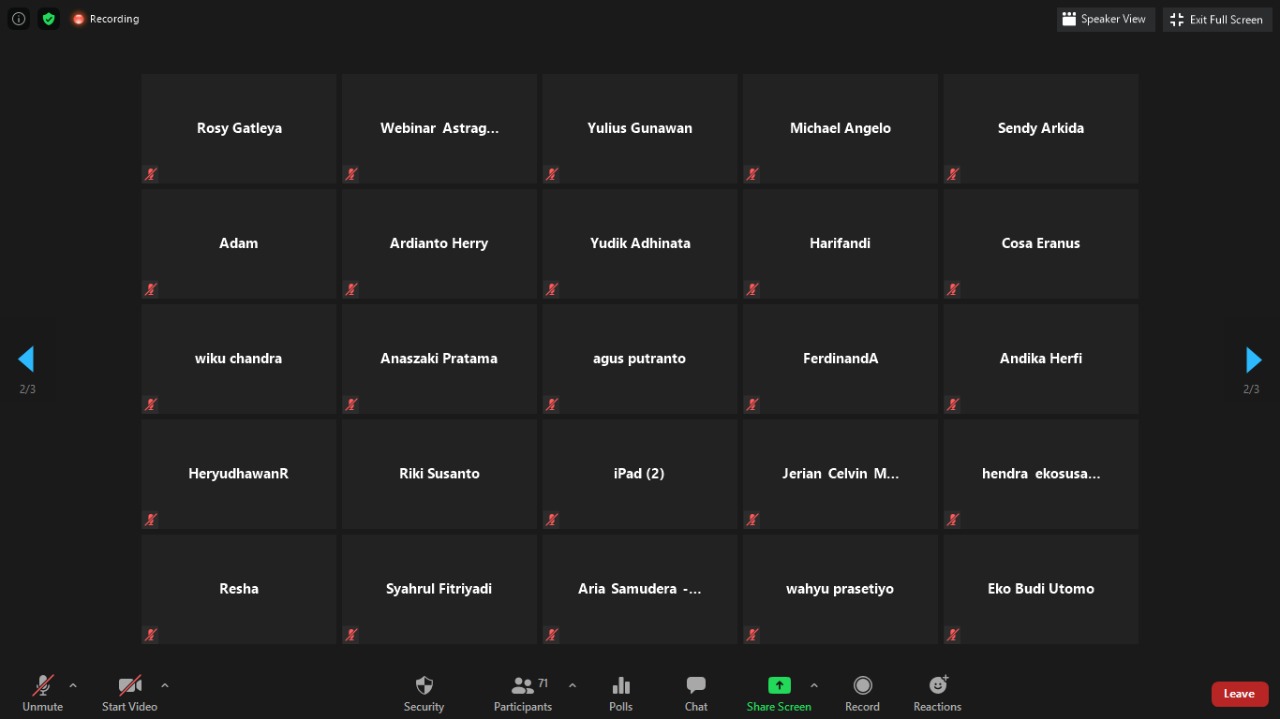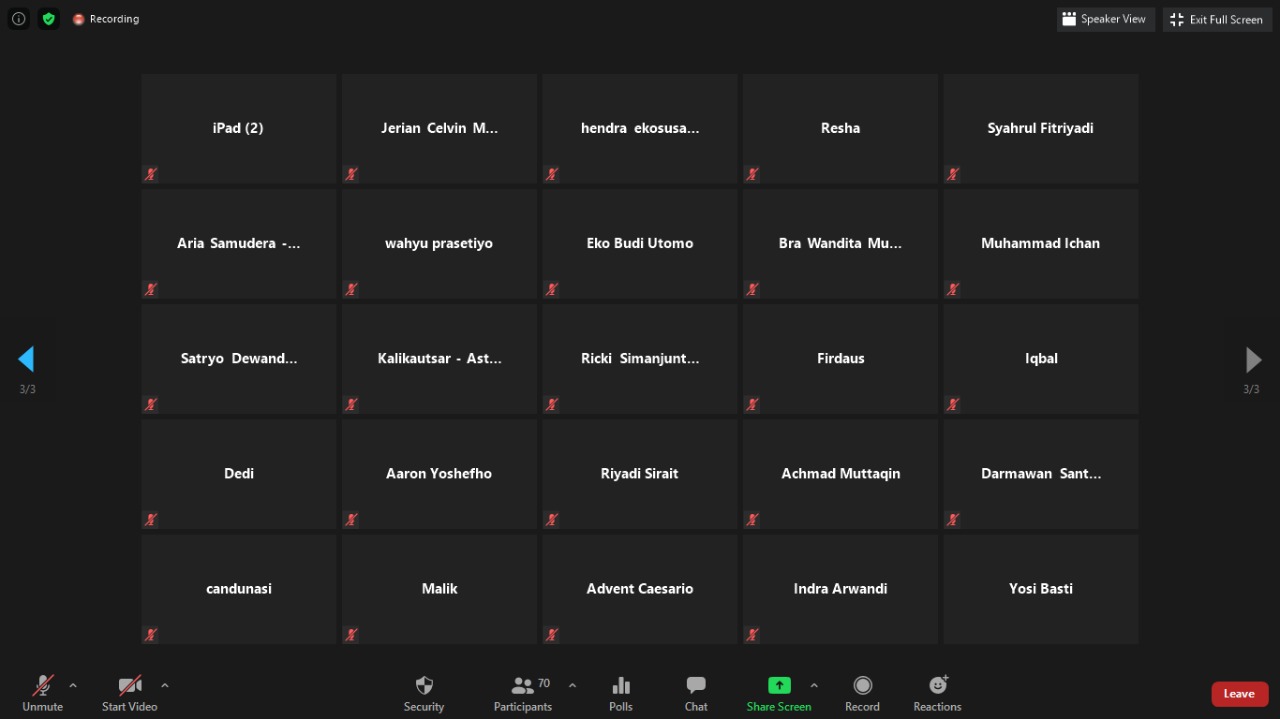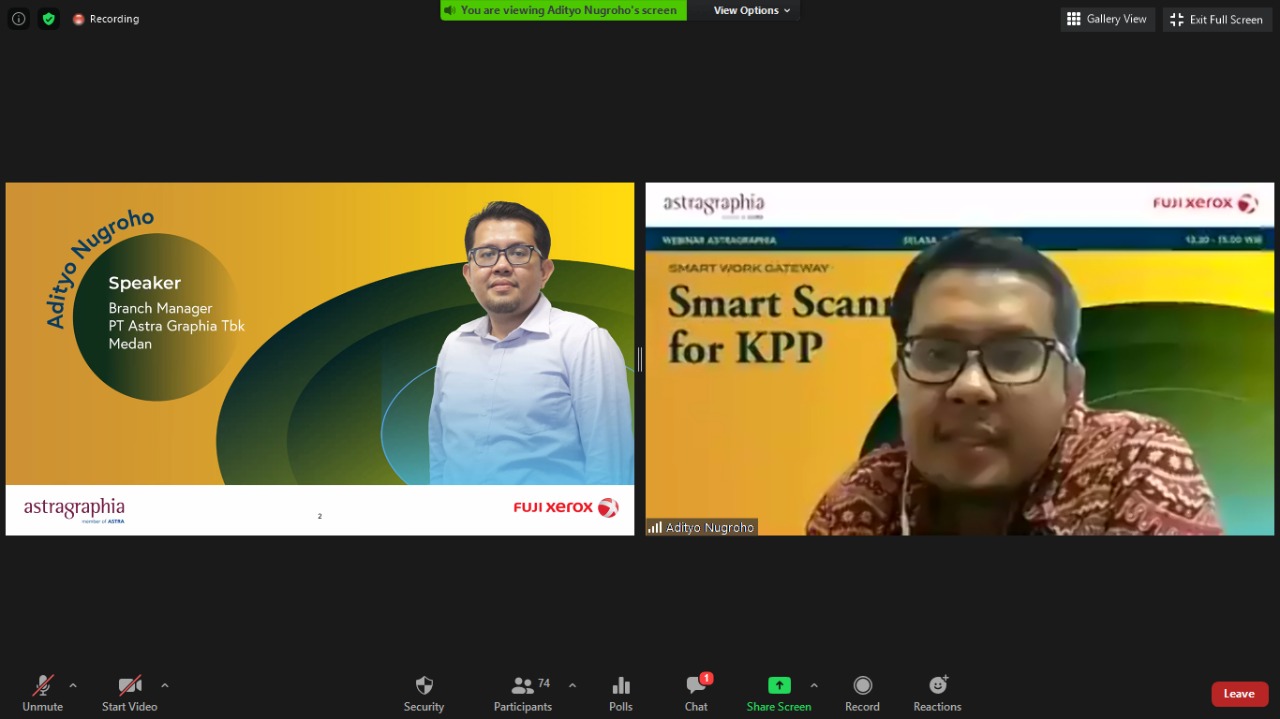 The webinar from Astragraphia Document Solution lasted for 2 hours, customers who were looking for a document scanning solution were very interactive and full of enthusiasm from 110 participants from KPP who attended and asked questions. It is hoped that this presentation material can be used as implementation material for representatives of KPP agencies who are present and applied in the KPP agencies throughout Indonesia. Astragraphia hopes that in the future this Smart Scanning solution can facilitate the process of managing tax documents and other legal products so that they are better prepared to face the world of digital transformation but remain safe. In the future, Astragraphia wants to continue to be the leading partner in various customer document solutions throughout Indonesia.