Astragraphia Holds Kelas ASIK to Support Local Creative Industries in Jogja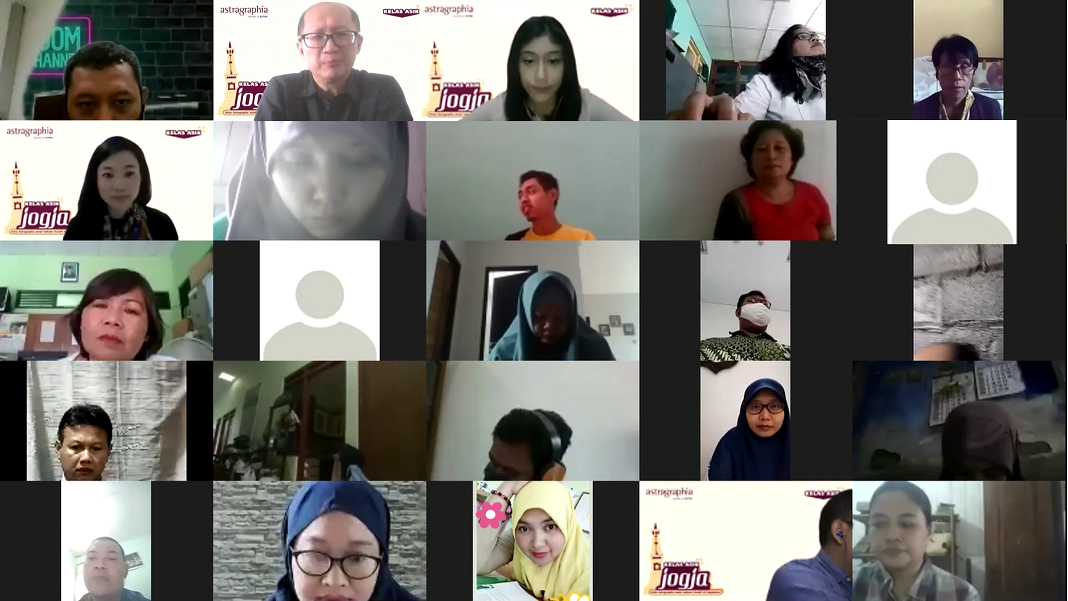 Astragraphia Document Solution - On September 30, 2020 yesterday, Astragraphia has successfully organized "Kelas ASIK Jogja" for 50 Yogyakarta local MSMEs engaged in the Creative Industry, especially those in the fashion, culinary, and craft industry sub-sectors with a turnover of 1 million to 25 million rupiahs monthly to support most of the MSME businesses in the Special Region of Yogyakarta which is affected by the COVID 19 pandemic.
Kelas ASIK is another name for the Class held by Astragraphia for the Creative Industry in the form of online training on digital printing technology and workshops on creative packaging & labeling. The event took place with high enthusiasm from the participants consisting of MSME players, bloggers, Astragraphia people and moderated by Lucia Retno Astrini from Corporate Communications. Also attending during the event were the Director of PT Astra Graphia Tbk, Mr. King Iriawan Sutanto, who gave a speech and Mrs. Fitri Yuliani as Head of Corporate Communications who gave a brief introduction about what Kelas ASIK is like. For Kelas ASIK in Yogyakarta, Astragraphia also collaborates with several local print shops in Yogyakarta which are also loyal customers of Astragraphia, namely Prima Printshop and Copy Center and EXPLORA digital printing.
Mr. King Iriawan Sutanto said that Astragraphia, with a business focus in the field of printing and digital services, fully supported the rise of the creative industry during the pandemic with training programs related to printing technology and creative packaging/label manufacturing and the provision of marketing facilities for MSME products. Today, our support is manifested through the ASIK Jogja Class to creative industry players in Yogyakarta.
The following is the training material presented by Astragraphia employees in the ASIK Jogja Class:
1. Topic 1 regarding "Digital Printing Technology" presented by Yohanes Puguh as Yogyakarta Representative
2. Topic 2 on "Creative Packaging & Labeling" presented by Aditomo Priyo Prakoso as Business Application Designer.
We would like to express our deepest gratitude to all participants who attended the ASIK Jogja Class yesterday. We hope that in the future, this ASIK class can be a motivation for other Astragraphia people to be able to share knowledge according to their respective competencies.
See you at the next Astragraphia event and ASIK Class!
Source: ofiskita.com